What we do
Our educational products combine AI tech with teacher-created content.
Our products
Find out more about our four products – Atom Nucleus and Atom Tuition for home learning, and Atom Prime and Atom Assessments for schools.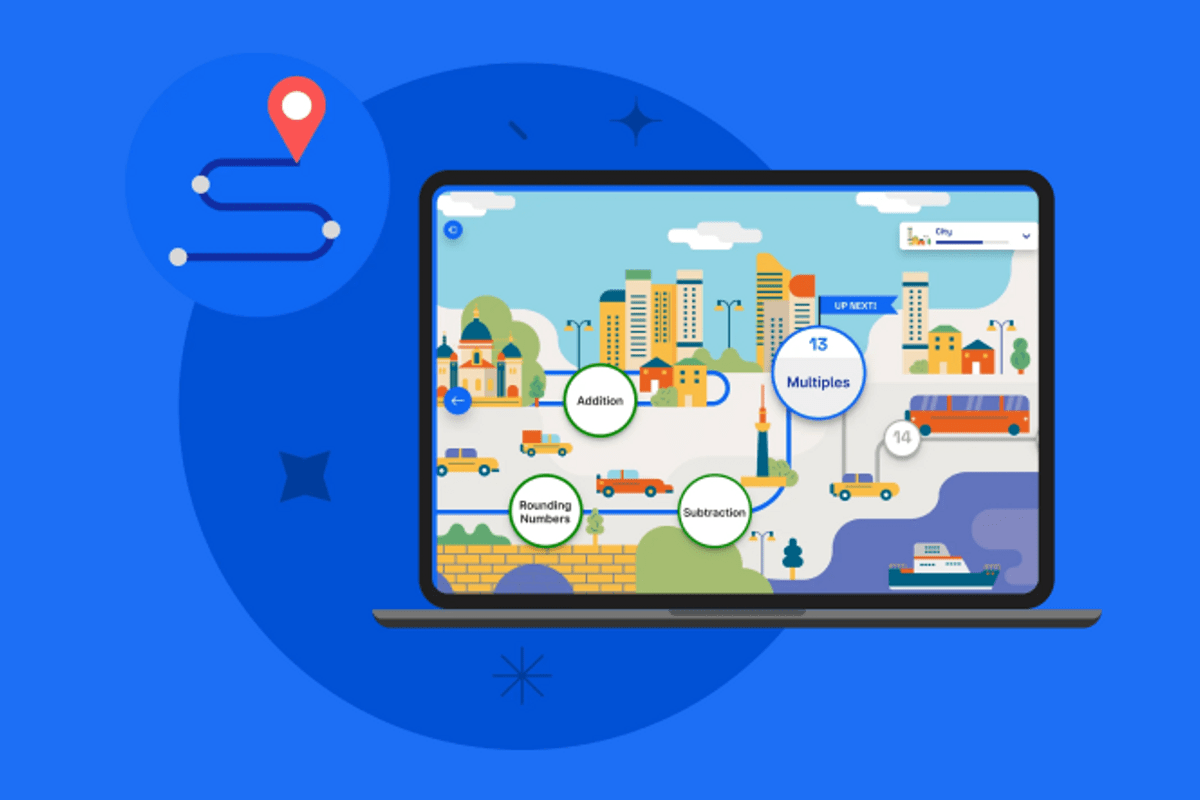 Atom Nucleus
Atom Nucleus is a home online learning platform for children aged 7–11.
Children use Atom Nucleus to prepare for grammar and independent school entrance exams, and master Key Stage 2 English, maths and science.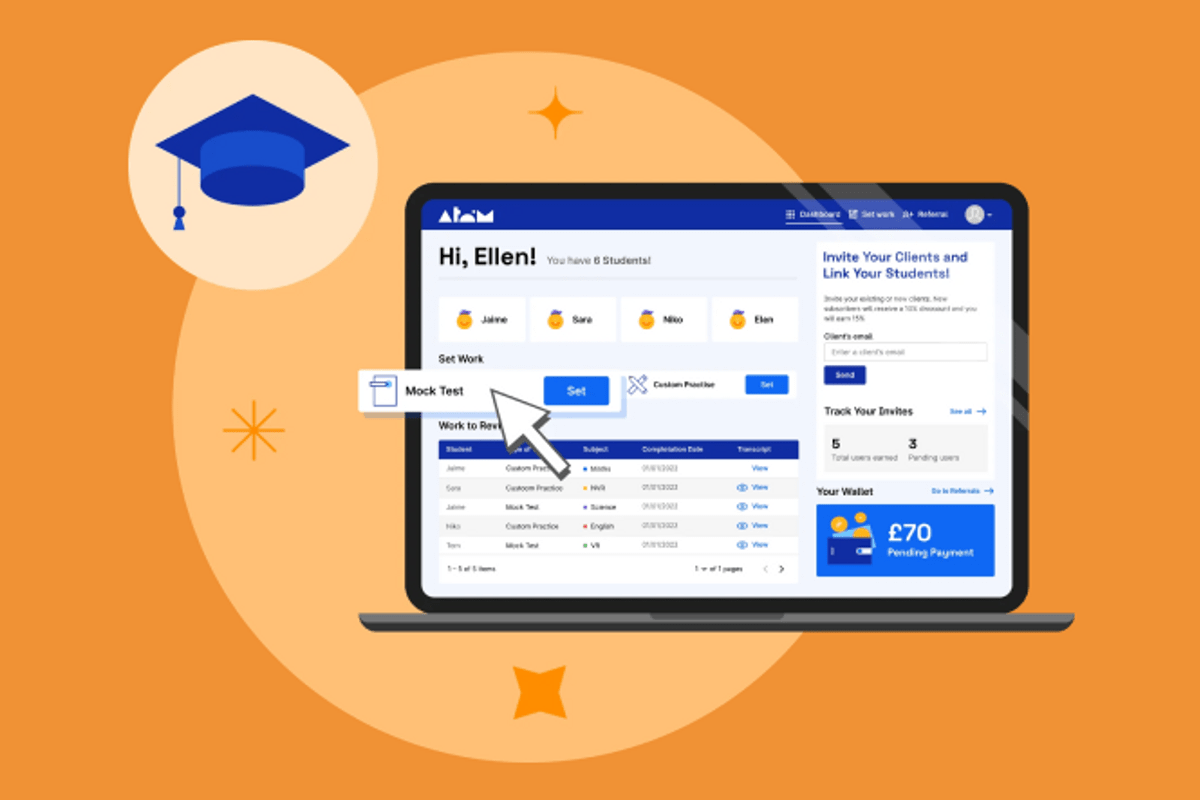 Atom Tuition
Atom Tuition is a one-to-one online tuition service for children aged 7–11.
Our expert tutors provide personalised lessons for pupils, help children prepare for school entrance exams, and provide professional, regular reporting to parents on their child's progress.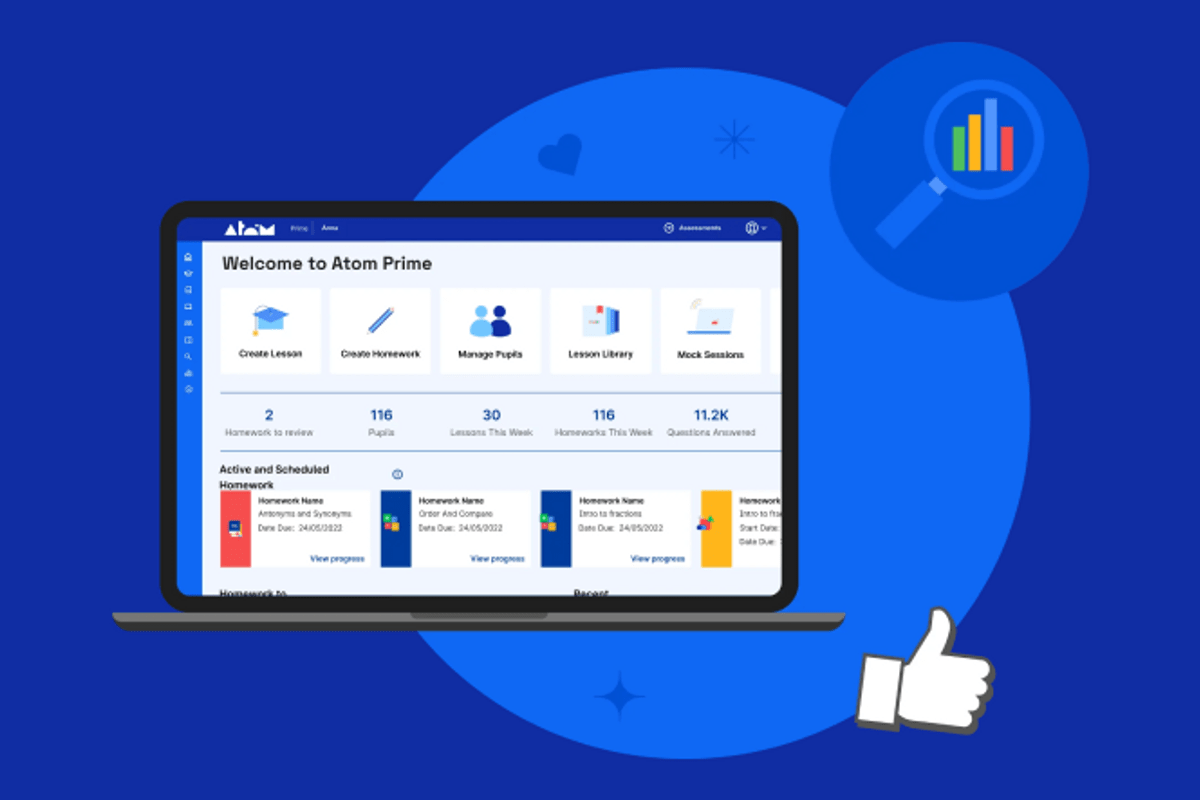 Atom Prime
Atom Prime is a free online educational platform for UK primary schools and prep schools.
Key Stage 2 teachers use Atom Prime to set classwork and homework in core subjects, manage mixed-ability classes with adaptive learning, and analyse the progress and attainment of individuals, classes and year groups.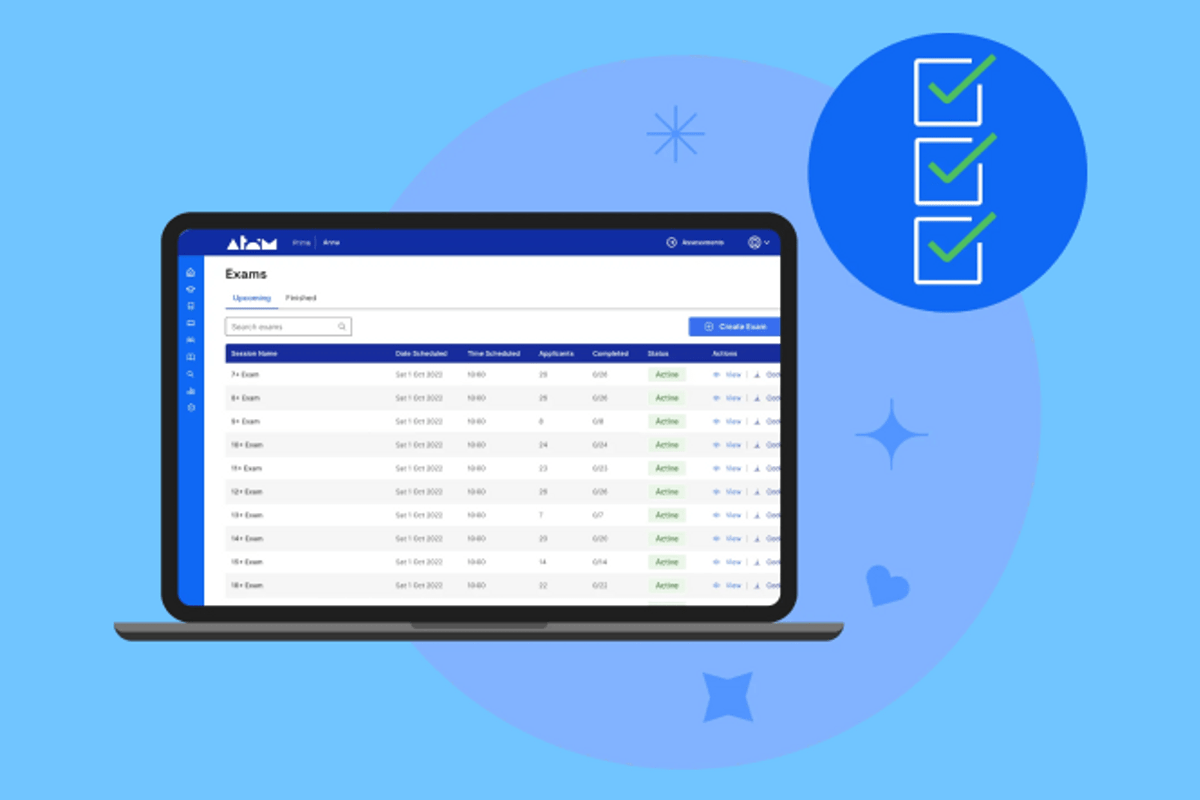 Atom Assessments
Atom Assessments is a customisable assessment platform for schools.
Teachers use Atom Assessments to create summative and entrance exams for pupils ages 7–16, administer online exams in-person and remotely, and get robust data – standardised on over 250,000 students.
Our tech
We believe in using the best tool for the job. We collectively keep up to date with new technologies or practices and regularly re-evaluate our own.
If there's a better solution that creates real-world value, we're keen to try it out.
Stack: Javascript (including React and NestJS microservices)
Machine learning: Python microservices
Data storage: MySQL, CockroachDB, Redis, BigQuery, Elastic
Cloud hosting: Multi-cloud Kubernetes, Cloudflare R2
CI & deployment: GitHub Actions, Terraform, ArgoCD
The science behind our products
Advanced artificial intelligence tailors each child's unique optimal learning pathway, ensuring they see questions at the right level of difficulty.


Our bank of over 90,000 questions in English, maths, science and reasoning are graded by experienced practitioners and standardised by users.


The result is children who are motivated to learn, while challenged enough to accelerate progress, increase confidence, and build resilience.